Fees
We'll package the fees in a way that suits you.
Fixed fees, success fees, hourly fees.
Our fees
Standard hourly rates (excludes Rapid Response & Premium work)
Law-as-a-Service Subscription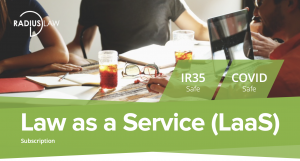 Law-as-a-Service Subscription offers a fixed monthly fee for legal services, regardless of volume.
You can pick the service level that's right for you from Bronze 'hand-holding' service to Platinum with all the 'bells and whistles'.
Click here  for full details and pricing.
Law-as-a-Service Pay-As-You-Go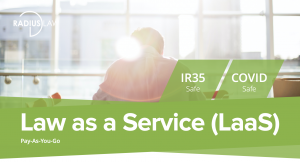 If you prefer to not commit to a fixed monthly price service, you can Pay-As-You-Go.
In return for a minimum monthly spend commitment, we'll make a significant reduction in our hourly rates too – reducing our standard rates from £250 p/h + VAT to as low as £190 p/h + VAT.
Premium work
High value and complex matters –  Standard rates + 20%
Rapid response:
Work is required on an urgent basis (less than 1 week)  – Standard rates + 20%
Legal support services:
From £80 p/h plus VAT – learn more
Residential Real Estate – read more
Commercial Real Estate – read more
Employment – Fees for bringing and defending claims for unfair or wrongful dismissal in an Employment Tribunal- read more
Fees for debt recovery up to £100,000 – read more
---
NOTE:
The fees are subject to payment of our fees in-line with our agreed payment terms. An administration fee of £60 (inclusive of VAT) for each communication we make to you to remind you of the outstanding debt is charged.
Radius delivers practical uncomplicated advice, on time and at reasonable rates...
Glenn Pitzer CFO - Currie Motors Group