COVID-19 Virtual Session
22nd September, 2020
10:15AM – 11:00AM
Online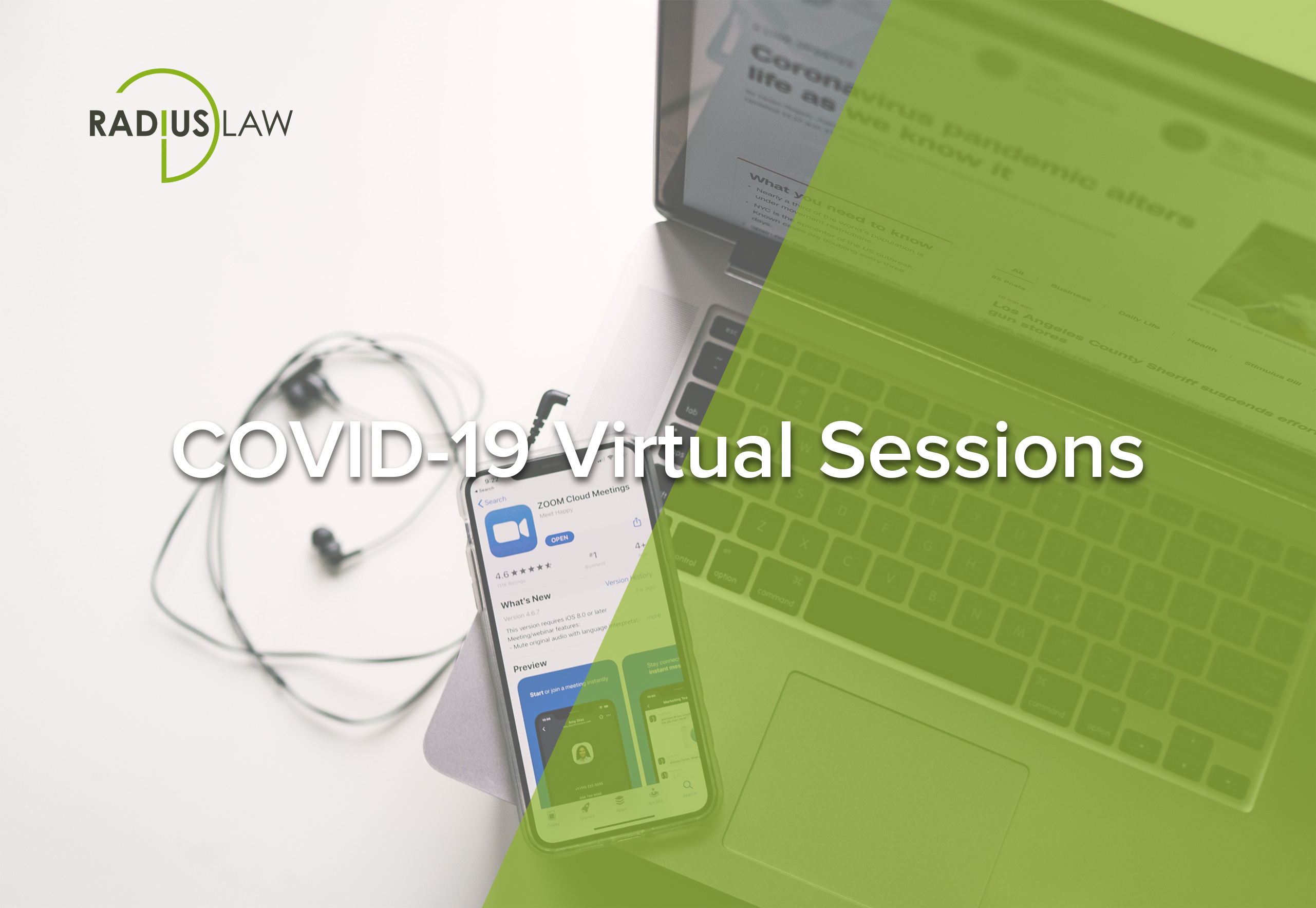 Our COVID-19 interactive virtual sessions are an opportunity for in-house counsel to share experiences, insights and best steps to protect your organisations.
About this Event
Hope for the best, plan for the worst
With lockdown easing over the summer, numbers of new cases rising daily and winter on the horizon, the chances of a second spike look increasingly likely.
So what does this mean for your legal team? How can you protect your organisation? What should you consider vis-à-vis employees, supply chain, contracts and customers?
Join our next event to find out how other legal teams are preparing. Ask questions and use the time to make contingency plans for the future and ensure you are proactively influencing organisational planning.
Agenda
The session will also include an update from Iain Larkins, Founder and CEO and Sandra Martins, Head of Employment at Radius Law. They will highlight the key priorities for legal departments from recent government and regulatory guidance updates and suggest some practical next steps.
Welcome and Introductions
Employment and commercial update – Radius Law
Guest GC speaker
Interactive Chatham House Discussion Groups
Join the session to find out more!
Please register now to join us each week. Content will change each session to help support you through these evolving times.
Please also let us know any points you would like to discuss through the Sli.do app using the event code: FS2503 and these will be covered by the hosts during the call.
Speakers include:
Iain Larkins
Director, Radius Law
Sandra Martin
Senior Lawyer, Radius Law
Sophie Gould
In-house Network Relationship Manager, LexisNexis
Emma Dickin
In-house, Risk & Compliance Specialist, LexisNexis
Register Now

Stay up to date
Sign up to our mailing list and we'll let you know about upcoming events, new blog posts and recent vlogs.