COVID-19 Virtual Session
30th June, 2020
10:15AM – 11:00AM
Online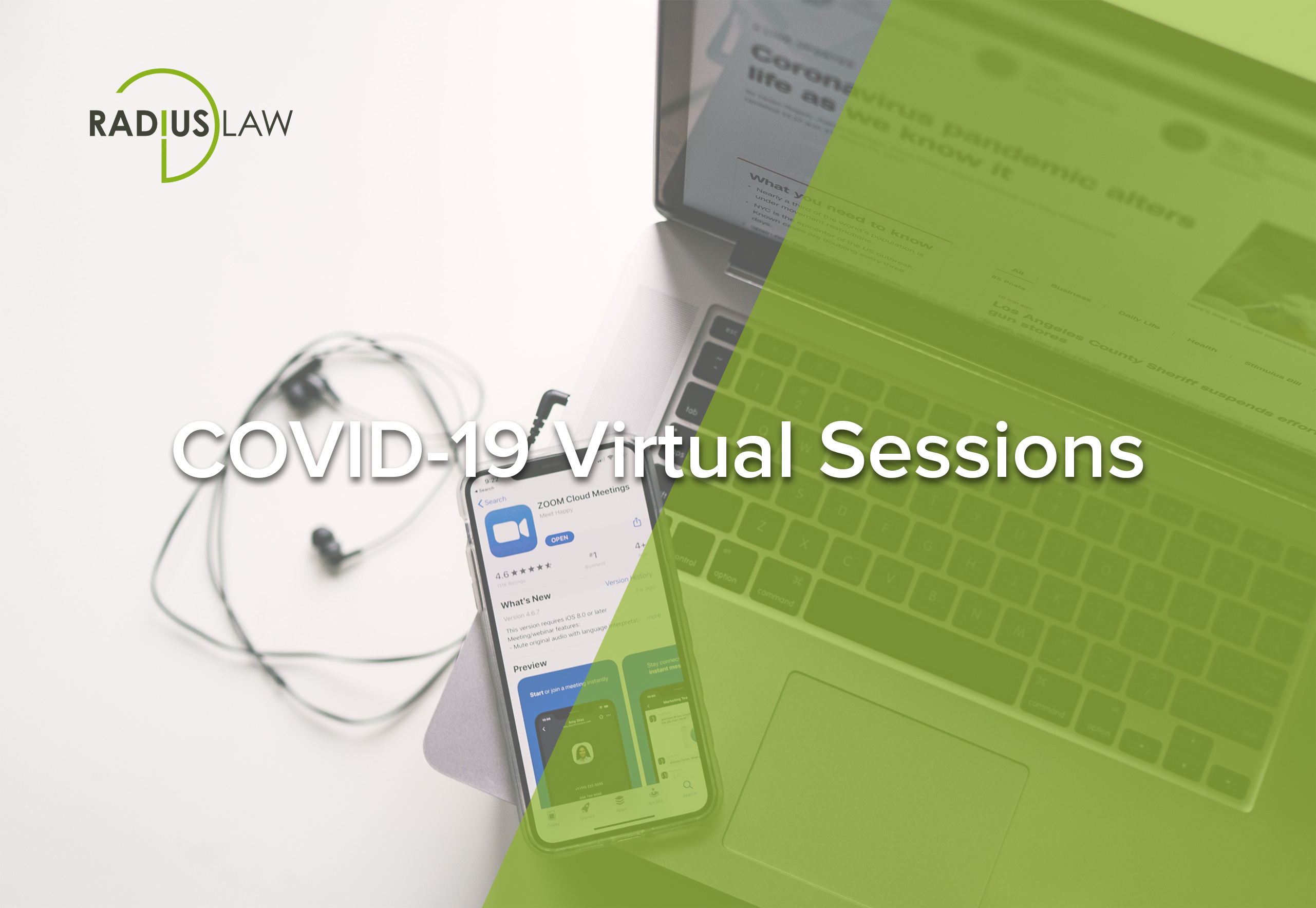 Our COVID-19 interactive virtual sessions are an opportunity for in-house counsel to share experiences, insights and best steps to protect your organisations.
About this Event
The impact of the coronavirus pandemic will have a long-lasting impact on how legal departments engage with their wider organisation, raise their profile and influence strategic decision making.
Our recent poll among legal teams revealed that 75% of in-house lawyers would prefer to continue working mostly from home for the long-term.
Yet, working remotely presents a unique challenge to legal teams. How can you remain front of mind and omnipresent across all that is happening in your organisation?
Poll results from this week's session also found that:
Limited visibility of peer and law firm activity was cited by 25% as a key challenge
50% felt that time spent on repetitive tasks impacts on the value they can deliver
However, 49% of legal teams had not yet given specific attention to legal operations while almost 20% needed to balance the dual responsibility with their day to day pressures.
Agenda
Peer discussion: "Legal operations: how legal teams are innovating and adapting to meet new challenges". Topics will be addressed through the lens of remote working and cover:
How to ensure legal are top of mind and involved in strategic commercial projects from the start
Articulating the purpose of the legal team to manage expectations of colleagues
How to maintain stakeholder engagement in your organisation and with external parties
How to promote the value of the legal team across the organisation
Nurturing junior talent within the legal department
COVID-19 legal updates: Sandra Martins, Head of Employment and Maria Johnston, Senior Lawyer from Radius Law will highlight the key priorities for legal departments following the recent guidance updates and recommended practical next steps to consider.
Join the session to find out more!
Please register now to join us each week. Content will change each session to help support you through these evolving times.
Please also let us know any points you would like to discuss through the Sli.do app using the event code: FS2503 and these will be covered by the hosts during the call.
Speakers include:
Sandra Martin
Senior Lawyer, Radius Law
Maria Johnston
Senior Lawyer, Radius Law
Sophie Gould
In-house Network Relationship Manager, LexisNexis
Louisa van Eeden-Smit
Head of Marketing, In-house Legal, LexisNexis
Register Now

Stay up to date
Sign up to our mailing list and we'll let you know about upcoming events, new blog posts and recent vlogs.